WANT YOUR MUSIC STAND OUT FROM THE REST?
 Please scroll down my music production portfolio.
0:00/4:55

0:00/4:40

0:00/1:57

0:00/6:30

0:00/3:12

0:00/3:23

0:00/3:53

0:00/5:39

0:00/2:35

0:00/2:37

0:00/2:58

0:00/3:46

0:00/4:57

0:00/3:06

0:00/3:52

0:00/3:24
1. RECORDING - In studio or mobile, I can do both, and will focus on capturing your best performance and sound, which is the first and most important step.
2. MIXING - Taking your raw multi tracks and giving them that polished modern day sound with the proper punch, clarity, and balance that will make your music stand out and be noticed. 
3. MASTERING - The final step, by giving your music that extra sheen, and boost it needs to compete with todays industry streaming and radio standards.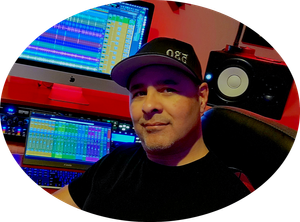 Tom Jimenez
Producer/Mixer/Engineer
 Whether it's Thrash Metal or Death Metal, Metalcore or Hardcore, Heavy Rock or Indie Rock, if it's just Mixing you need, or a Full Production Project. No matter what, I am here to help you make your music sound its absolute best in a highly creative and inspiring environment.
I have been in bands, and understand the way musicians think and dream. For many years now I have enjoyed helping all of my clients achieve their musical vision while teaching and learning from each other and having an awesome time doing it.
I understand that having the trust and a good relationship with the person who is working on your music is very important. I will always be 100% committed and focused working with you, and will not stop until we get your music where you want it to be.
Now, let's make a Record!
For any questions, prices or services please fill out this form, and I will reply back very soon, thanks.